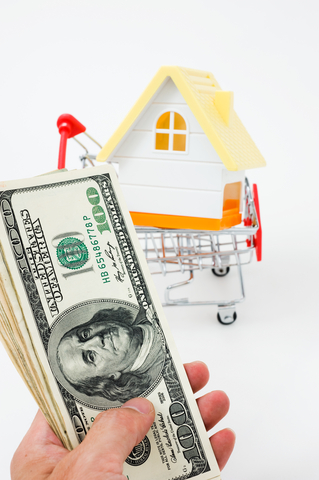 One of the reasons I love Angie's List is that I can get a wealth of information on the site. The site has a lot of articles and information that I can refer to as a resource whenever I have some questions on matters pertaining to maintenance of our house. For example this summer, I am thinking of having our garage repainted. While doing some research on painters, it just occurred to me to check on how should I pay contractors.
I did a search on Angie's List regarding how much I should pay a contractor upfront and sure enough came across a couple of great articles on the site. In fact, some other member of the site had asked the people at Angie's List on how much should a homeowner expect to pay a contractor when asked for a down payment.
According to Angie's List, when paying a contractor, you should be careful on how much to pay upfront. They suggest that you should never pay the full costs up front. They suggest that a down payment should however be reasonable to both parties concerned. According to an Angie's List poll of contractors:
"75 percent said they are willing to negotiate on down payment terms. Many also said they are willing to work with homeowners to establish payment schedules as certain milestones are met on the job."
What Angie's List refers to as milestones are certain steps in the process of completing a job. For example, if you are having your driveway repaved, you could offer the contractor three equal payments: (1) upfront payment for the purchase and delivery of materials; (2) a second payment after the concrete is poured; and (3) a final payment once the concrete has cured and when you are finally satisfied with the completed job. Related Read: Save money with an Angie's List promo code
Angie's List stresses that you should not pay anything until after you have a completed contract that spells out the payment structure for the job.
"Be sure the details of your project – including payment terms – are spelled out in a contract signed by both you and the contractor. Keep in mind that, by law, your contractor must allow you three business days to void the contract, should you change your mind."
Also as an insurance, they suggest to hold back 10% until the job is complete to your satisfaction.
One more thing to note during the negotiation of terms of a contract, if a contractor is not flexible with establishing a reasonable payment schedule and terms before even starting the project, then take this as a warning sign that the contractor could potentially be difficult to work in the event that other issues arise while the project is being completed.
Do you agree with Angie's List suggestions for payment terms? Do you have other ideas regarding how to handle contractor payments. Feel free to share your thoughts.