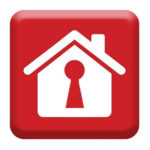 Owning a home is a lifelong dream for most Americans.
Having a home gives us a sense of pride and accomplishment, especially since it is not easy to own and maintain one. Owning a home, although fun, entails a lot of responsibilities that range from maintenance of the property to improvements to make the home a better place to live in. Most of all, we want our home to be a safe place for us and our family.
HomeownersLife.com features smart and practical ideas, tips, and information to help homeowners make their homes a better and safe place for their families. We hope that you will find our site to be a useful resource for some of your home needs.
Thanks for visiting our site and feel free to drop us a line.
The HomeownersLife.com Team
Got questions, suggestions, or simply want to say hello, feel free to contact us via the lovely form below. 🙂
You can contact us at:
support [@] homeownerslife [dot] com
Thanks!
The HomeownersLife.com Team